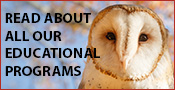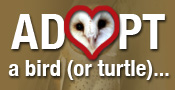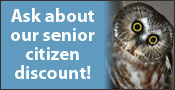 Video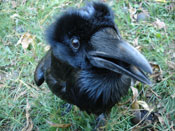 Horizon Wings was recently featured on an episode of Surely You're Joking, Mr. Science, on West Hartford Community Television, take a look!
You can also see more videos of Horizon Wings' birds on YouTube...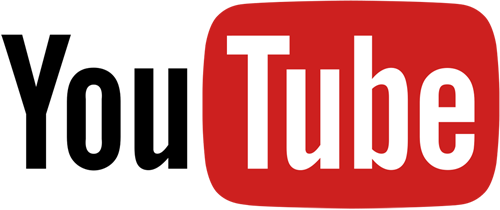 Horizon Wings is a non-profit Wildlife Rehabilitation Center specializing
in Birds of Prey. All of our funding is provided by
educational programs and donations.
Horizon Wings has several raptors that cannot be released back into the wild
due to their injuries. Fortunately we are able to keep these birds
at our center and, with a special permit,
use them for educational programs.
ADOPT PATRICK - OUR RED-TAILED HAWK!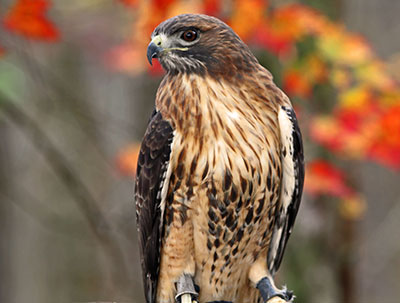 $10 AND $50 SPECIALS THAT FEATURE PATRICK THIS MARCH!
Patrick came to us four years ago after being hit by a car, and for the month of March we are offering $10 off the price of his adoption!
We are also offering a St. Patrick's Day special, featuring Patrick. Any program that includes Patrick bookeed on 3/17, 3/18 or 3/19 will be $50 off our regular price.

Call (860) 429-2181 for more information.


"Tell Your Friends That I Am Kind"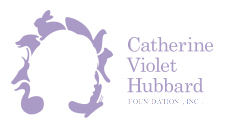 Horizon Wings has created a fund in the memory of a very special child, Catherine Violet Hubbard. Catherine was one of the children that lost her life at Sandy Hook. Catherine had a true love for all animals and in her memory we would like to share this love by using donations to this fund to bring live bird programs to children who may otherwise never experience this.
Please learn more about Catherine by visiting CVHFoundation.org.
Donations can be made by check or through PayPal on our website, please add a note designating the donation to go to Catherine's fund.
Where Are We Next?
Horizon Wings does a number of public programs throughout the year. We are also available for programs to private organizations and individuals.
Our upcoming events change frequently, so visit often, and we look forward to seeing you at one!
Here's where we are next. Contact the facilities directly for more information:

March 11, 1-2:30pm
Wild Birds Unlimited
2246 Black Rock Turnpike
Fairfield, CT
March 12, 2-4pm
Eagles at Pomfret Audubon
March 25, 10:30am
CT Parrot Society Feather Fest with Eagles
Elks Club
44 Maynard Street
Middletown, CT
March 25, 6-9pm
Yale Peabody Night at the Museum
170 Whitney Avenue
New Haven, CT
Recent Successes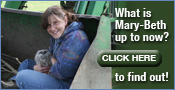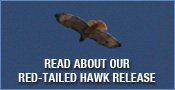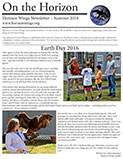 Download our newsletter, On the Horizon, for more information regarding our programs, events and how you can help.