Where Are We Next?
Horizon Wings does a number of public programs throughout the year. We are also available for programs to private organizations and individuals.
Our upcoming events change frequently, so visit often, and we look forward to seeing you at one!
Here's where we are next. Contact the facilities directly for more information:

September 2017
September 2nd, 2:00 p.m.
Frog Rock Rest Stop - Rt 44, Eastford, CT

September 9th 2:00 p.m.
North Haven Fair 290 Washington Ave, North Haven, CT 06473
September 10th 12:00 p.m. & 2:30 p.m.
Audubon Society of Rhode Island w/Atka and Chrysos
1401 Hope St, Bristol, RI 02809 Phone: (401) 245-7500
September 17th 11:30 a.m.
Lighthouse Point Migration Festival, New Haven w/Atka and Skywalker
2 Lighthouse Rd, New Haven, CT 06512
September 23rd 12:15 p.m.
White Memorial Nature Center w/Atka and Chrysos
80 Whitehall Rd, Litchfield, CT 06759 The 36th Annual Family Nature Day! Saturday, September 23, 2017, 11am – 5pm. Admission: $6.00.Center Members and Children Under 12: FREE.
September 24th 2:00 p.m.
Spirit of the Horse Native American Festival w/Atka and Chryso
152 Town Farm Road, Farmington CT 860-428-7271
September 29th 11:30 a.m.
Wee Wings, Howard Whittimore Library
243 Church St, Naugatuck
September 30th Photos 10:00 a.m. - 12:00 p.m.
Horizon Wings Photography Event. Reservation only. Wickham Park, ManchesterContact us for reservations at horizonwingsraptorrehab@gmail.com See Flyer
September 30th 2:00 p.m.
Brooksvale Park Fall Festival w/ Atka (rain date 10/1)
524 Brooksvale Ave Hamden,CT (203) 287-2669
Recent Successes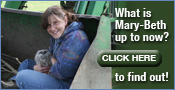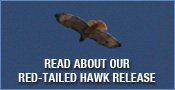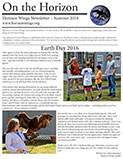 Download our newsletter, On the Horizon, for more information regarding our programs, events and how you can help.