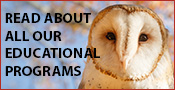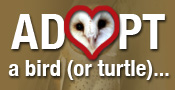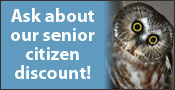 Video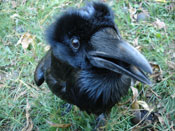 Horizon Wings was recently featured on an episode of Surely You're Joking, Mr. Science, on West Hartford Community Television, take a look!
You can also see more videos of Horizon Wings' birds on YouTube...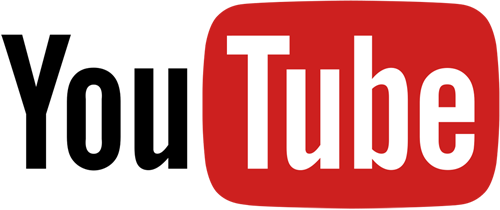 Horizon Wings is a non-profit Wildlife Rehabilitation Center specializing
in Birds of Prey. All of our funding is provided by
educational programs and donations.
Horizon Wings has several raptors that cannot be released back into the wild
due to their injuries. Fortunately we are able to keep these birds
at our center and, with a special permit,
use them for educational programs.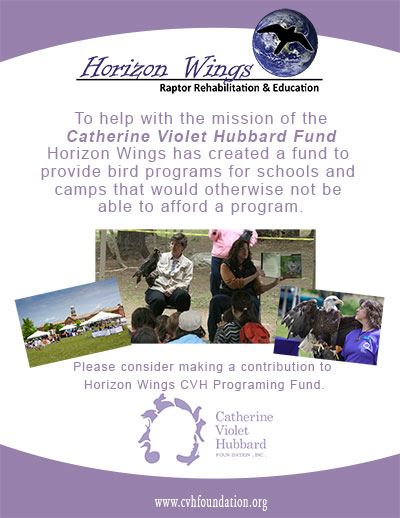 Where Are We Next?
Horizon Wings does a number of public programs throughout the year. We are also available for programs to private organizations and individuals.
Our upcoming events change frequently, so visit often, and we look forward to seeing you at one!
Here's where we are next. Contact the facilities directly for more information:

August 2017
August 4th, 11:00 a.m.
E Norwalk Public Library w/ Atka
51 Van Zant St, Norwalk, CT 06855
August 7th 6:00 p.m.
Wethersfield Public Library w/Atka
515 Silas Deane Hwy, Wethersfield, CT 06109
August 12th 10:00 a.m.
Tolland County 4-H fair
24 Hyde Ave, Vernon CT
August 15th 10:30 a.m.
Wee Wings @ Wheeler Library
101 Main St, North Stonington, CT 06359
August 16th 10:00 a.m.
Scranton Library w/Atka
801 Boston Post Rd, Madison, CT 06443
Recent Successes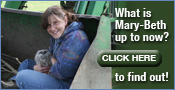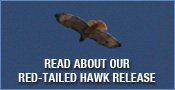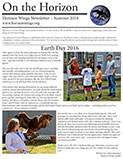 Download our newsletter, On the Horizon, for more information regarding our programs, events and how you can help.