Patrick Smith and Bet Zimmerman Smith have set up a matching gift program for Horizon Wings.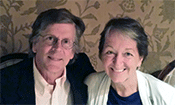 Under this program, the Smith's will match each dollar donated to Horizon Wings in 2015, up to $1,000. This way, each dollar you give will do double duty. The program will run from December 12, 2014 through March 1, 2015.
Many of their friends and family already have a lot of "stuff," so they decided to do this as an alternative holiday gift. The Smith's are donating in the name of the following ten families: Chapuis, Davis & Davidson, Demers, Donahue, Hansen and John of Woodstock, Horn of Pomfret, Gallagher of North Carolina, Martin of Brooklyn, and Zimmerman of Amston.
All donations will provide for the raptors in our care. As our free food supply has been drastically reduced in the last six months, most of these donations will go directly to providing food for our birds. It will also cover the cost to provide adequate housing and veterinary bills.
Please consider donating now.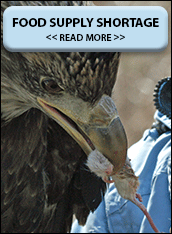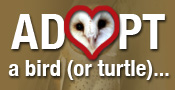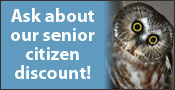 Video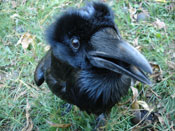 Horizon Wings was recently featured on an episode of Surely You're Joking, Mr. Science, on West Hartford Community Television, take a look!
You can also see more videos of Horizon Wings' birds on YouTube...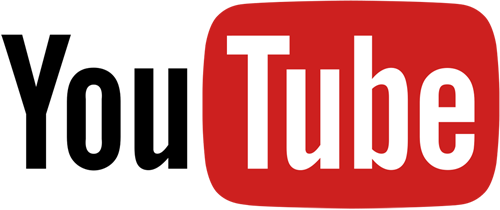 Horizon Wings is a non-profit Wildlife Rehabilitation Center specializing
in Birds of Prey. All of our funding is provided by
educational programs and donations.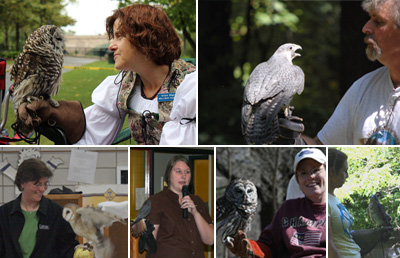 Horizon Wings has several raptors which we are unable to release back into the wild due to their injuries. Fortunately we are able to keep these birds at our center and, with a special permit, use them for educational programs.

A SAD FAREWELL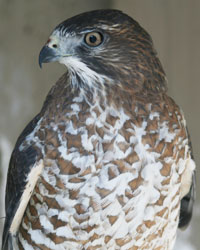 On Tuesday, December 2nd, we sadly had to say goodbye to Chico, our Broad-Winged Hawk ambassador. He passed peacefully after a brief illness, and will be remembered by many as a small bird full of personality.
Chico was found 7 years ago as a nestling at the bottom of his nest tree. His injuries were too severe and he was too young to make a full recovery for release to the wild, so he was trained to teach children and adults about the importance of leaving uninjured fledglings alone, as well as the incredible migration habits of Broad-Winged Hawks, and the hazards they face both here and in their winter migration lands due to clear-cutting. Chico also helped raise generations of orphaned and injured fledgling Broad-Winged Hawks in his aviary.
He was a wonderful bird that many loved, and he will be missed.
2015 CALENDAR FOR SALE NOW!
We're offering our 2015 calendar for sale early this year. Each page features a gorgeous, full-color photo of one of the birds in our educational or rehabilitation programs.
A great gift idea! PURCHASE NOW while supplies last!
Where Are We Next?
Horizon Wings does a number of public programs throughout the year. We are also available for programs to private organizations and individuals.
Our upcoming events change frequently, so visit often, and we look forward to seeing you at one!
Here's where we are next. Contact the facilities directly for more information:

February 28, 3:30pm
Eagles
Olde Mistick Village Cabin Fever and Chowder Cook-off
Olde Mistick Village
27 Coogan Blvd.
Mystic, CT
(860) 536-4941
March 14, 12:30pm
With Atka, our Bald Eagle
Burlington Public Library
34 Library Lane
Burlington, CT
March 21, 10:30am
Feather Fest with Atka and Chrysos
CT Parrot Society
Elks Club
44 Maynard Street
Middletown, CT
Admission: $5; under 12 and CPS Members FREE
March 26, 6:00pm
With Atka, our Bald Eagle
Bentley Memorial Library
206 Bolton Center Road
Bolton, CT
(860) 646-7349
March 30, 6:00pm
Raptors!
Canterbury Public Library
1 Municipal Drive
Canterbury, CT
(860) 546-9022
Recent Successes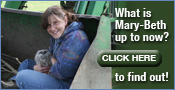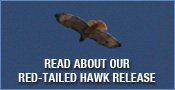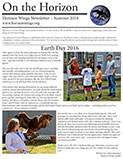 Download our newsletter, On the Horizon, for more information regarding our programs, events and how you can help.