Where Are We Next?
Horizon Wings does a number of public programs throughout the year. We are also available for programs to private organizations and individuals.
Our upcoming events change frequently, so visit often, and we look forward to seeing you at one!
Here's where we are next. Contact the facilities directly for more information:

February 1, 2:00pm
Glastonbury Audubon's Super Owl Day
1361 Main Street
Glastonbury, CT
(860) 633-8402
Please call for ticket/price information.
February 7, 3:00pm
The Secret Lives of Owls
Brookfield Library
183 Whisconier Road
Brookfield, CT
(203) 775-6241

February 8, 11:00am
Live Eagles at the Shepaug Dam
2225 River Road
Southbury, CT
Reservations are required, call Tuesday-Friday (800) 368-8954
February 11, 6:00pm
Elements of Flight including the Bald Eagle
Chaplin Library
130 Chaplin Street
Chaplin, CT
February 13, 4:00pm
The Secret Lives of Owls
Whitneyville Library
125 Carleton Street
Hamden, CT
(203) 287-2677
February 15, 1:00pm
Birds of Prey including Atka the Bald Eagle
Dinosaur State Park
400 West Street
Rocky Hill, CT
(860) 529-8423
February 16, 7:00pm
With Atka the Bald Eagle
Vernon Garden Club
142 Grove Street
Rockville, CT
February 17, 1:00pm
The Secret Lives of Owls
East Hampton Library
105 Main Street
East Hampton, CT
(860) 267-6621
February 28, 3:30pm
Eagles
Olde Mistick Village Cabin Fever and Chowder Cook-off
Olde Mistick Village
27 Coogan Blvd.
Mystic, CT
(860) 536-4941
Recent Successes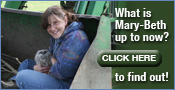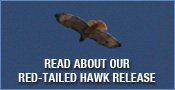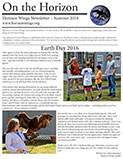 Download our newsletter, On the Horizon, for more information regarding our programs, events and how you can help.